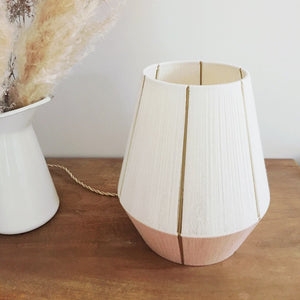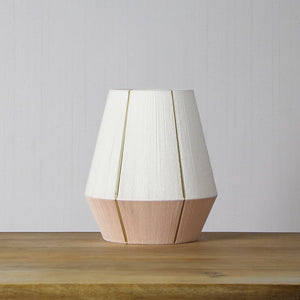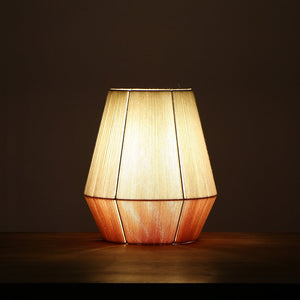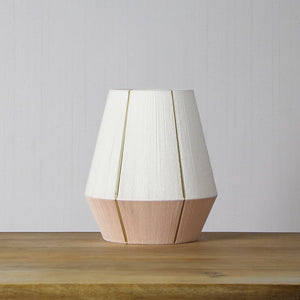 Santa Fe small - sur commande
Santa Fe small - sur commande
Ce modèle est inspiré de Santa Fe.
Il est tissé à la main avec du fil de coton sur une structure réalisée sur-mesure. Fabrication française. (teintes n°02 craie & 60 rose pastel)
Prévoir 5-6 semaines de fabrication.
Nos modèles sont des pièces uniques réalisées à la main dans notre atelier.
Pour toutes demandes, n'hésitez pas à nous contacter : bonjour@maisonpaloma.com - Plus d'informations dans l'onglet "personnalisation".
---------
Santa Fe small - on demand
This model is inspired of Santa Fe.
The lampshade is hand weaved with cotton yarn and a costume-made structure. It is a french factory. (shades
n°02 craie & 60 rose pastel
)
Count 5-6 weeks manufacturing time.
Our models are unique and hand weaved in our workshop.
Do not hesitate to contact us for your demands: bonjour@maisonpaloma.com- more informations in personalization tab.
---------
Dimension / Dimensions :
H 27 cm  Ø 24 cm / H 10,6"  Ø 9,4"
Matériaux / Materials :
Fil : coton / Thread : cotton
Structure : métal / Structure : metal
Cordon alimentation : doré / Electric cable : gold
Ampoule LED E14 (non fournie) / bulb (not provided)