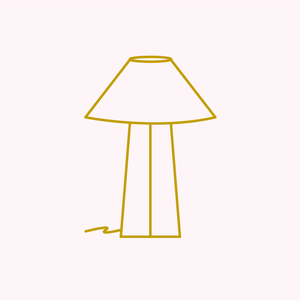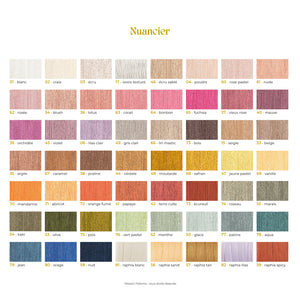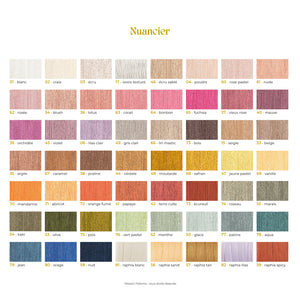 Lampe à poser XL - structure 05
Lampe à Poser XL - structure 05 (ex : Caramel)
Sur commande
Veuillez indiquer vos couleurs de fils d'après le nuancier (deux nuances maximum)
ainsi que la couleur de votre structure (dorée, rose ou noire) dans un message avec votre commande.
Merci
Prévoir 5-6 semaines de fabrication.
Nos modèles sont des pièces uniques réalisées à la main dans notre atelier.
Nous pouvons également créer votre luminaire sur-mesure : formes, couleurs et taille des structures, teintes & matières des fils...
Pour nous faire part de votre projet, n'hésitez pas à nous contacter par mail :bonjour@maisonpaloma.comPrix sur devis.
---------
On demand :

Please specify, within a message when ordering, the thread colours according to the colour chart (two different colours maximum) and the lampe structure (golden, pink or black) wished. 
Thank you
Count 5-6 weeks manufacturing time.
Our models are unique and hand weaved in our workshop.
We can create your custom made lampshapes, colors, structure dimension, tints and type of thread…
Do not hesitate to contact us for your demands: bonjour@maisonpaloma.com
Prices on demand

---------
Dimension / Dimensions :
H 72 cm Ø 51 cm  / H 28"  Ø 20"
Matériaux / Materials :
Fil : coton / Thread : cotton
Structure : métal - doré, rose, noir ou autre / Structure : metal - gold, pink, black...
Cordon alimentation : doré, blanc ou noir / Electric cable : gold, white or black
Ampoule LED E14 (non fournie) / bulb (not provided)